If this is your first ever visit to Myers Physiotherapy, we ask that you book a 45-minute session. All follow-up visits will be 30 minutes, depending on your needs and the therapist recommendations. Please arrive 10 minutes early for your first visit.
How to Book an Appointment
Book Online in 4 easy steps. Please feel free to call if you are unsure. There is no need to create a Username and Password to book an appointment.
OR
Phone the clinic. We do check our voice mail routinely.
Step 1: Click "Book an Appointment" Button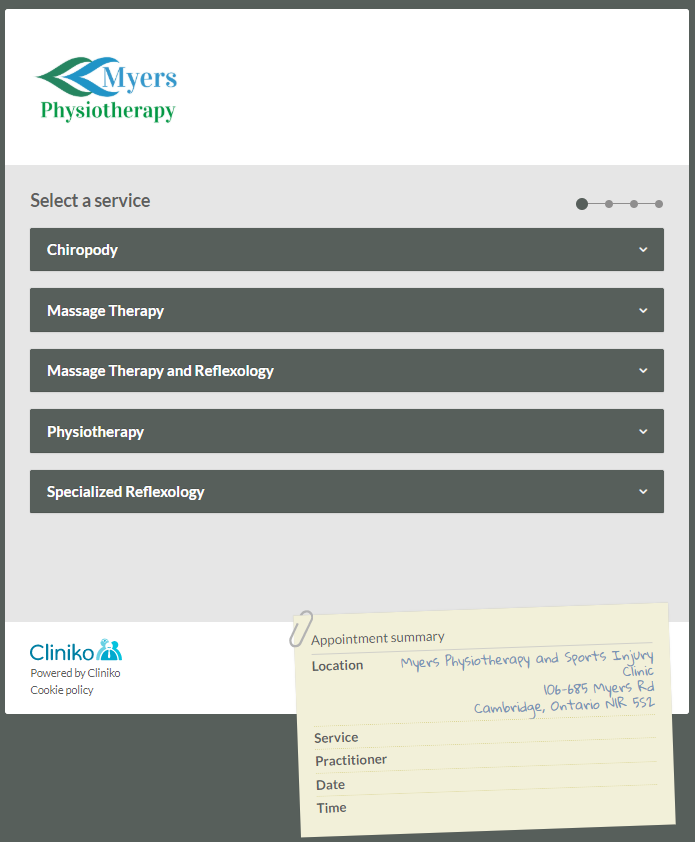 Step 3: Select Date and Time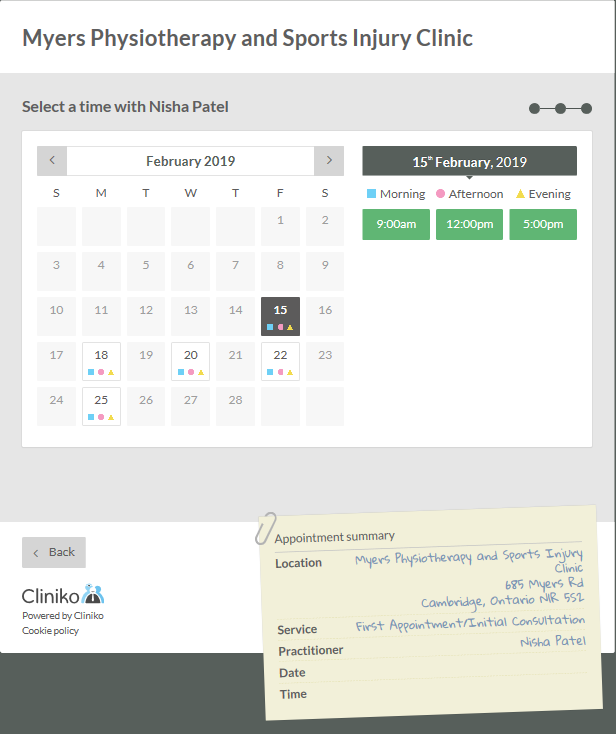 Step 4: Complete the form and click "Book Appointment"